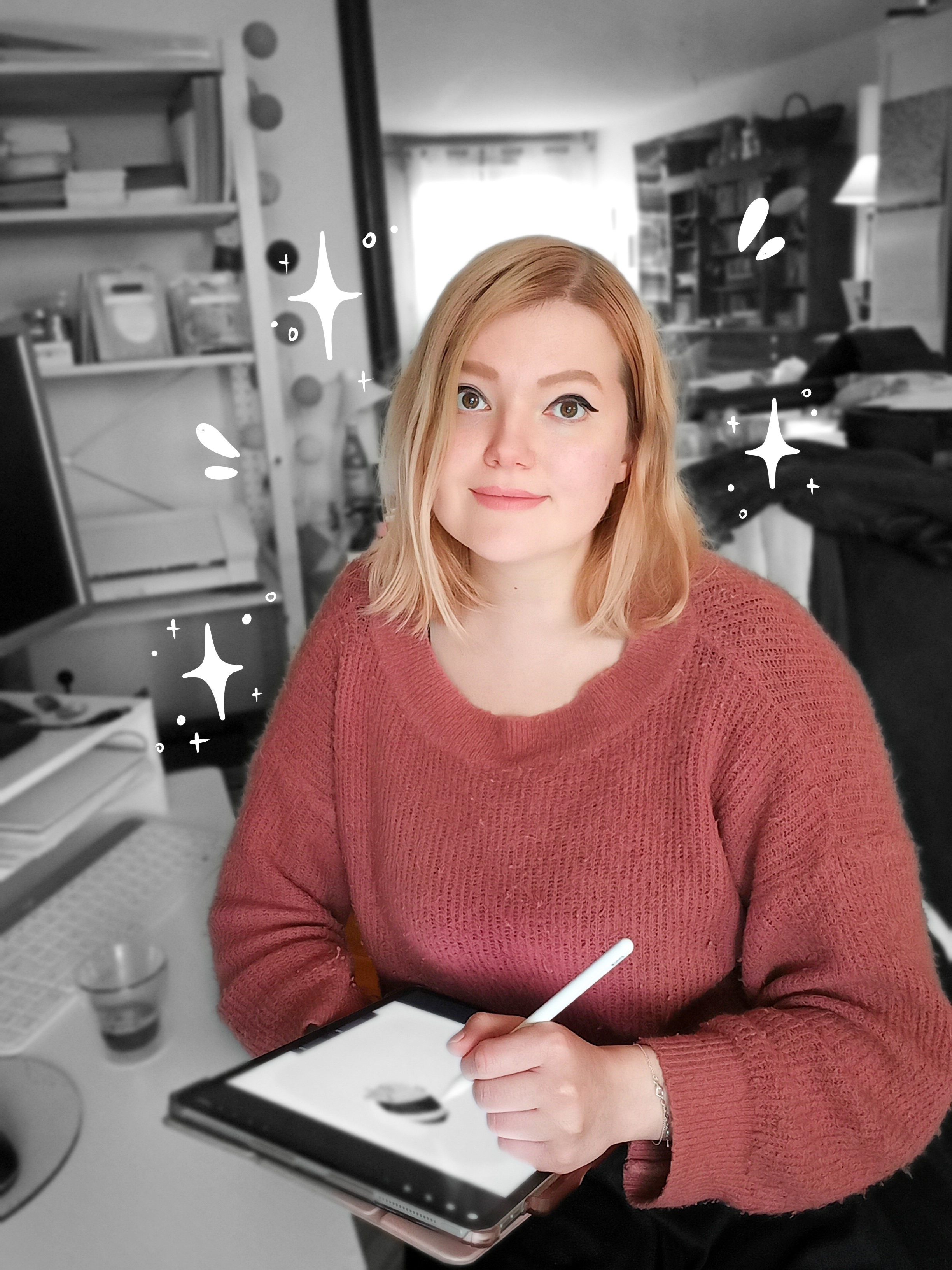 Nice to meet you !
Hi, I'm Alice, the French illustrator behind My Sweet Paper Card !
This Stationery shop was born in 2016, from a desire to add colour and kindness in everyone's daily life.
All products are designed by myself, and have one purpose : bring joy in your organization, turn your home and office space into the cutest place possible, and spread the sweetness around you !
The shop started as a side hustle, as I was selling handmade greeting cards and notebooks on Etsy. Over the years my style evolved, the products range expanded to stickers, notepads, washi tape, calendars.. and in 2021 this website was created and My Sweet Paper Card became my full time job !
Every day I feel lucky to be able to design and sell cute products, and I cannot thank you enough for your support.
If you have any question check the F.A.Q section or don't hesitate messaging me !
The other team members 🥰
Ghosty
PRODUCT MAKER
Ghosty the adorable little ghost is helping me create adorable illustrations for new products.
He can be quite clumsy sometimes, but he is a sweet & happy little ghost !
Midnight
CUSTOMER SERVICE
Midnight the cute black cat is helping me answer email and messages ! (When he is not lying on the keyboard of course..)
Midnight is a sweet cat that loves reading, eating treats & sleeping.
Grumbee
HABEENESS MANAGER
Grumbee is making sure that the work atmosphere is always fun (but also not too much because he wants to keep it bearable..)
Grumbee is actually a sweet little bee, you just have to know him !